Claudius Pereira takes over as president of KE B'lore, new directors installed
Bengaluru, Jun 20: Founding lead member of Kanara Entrepreneurs (KE) Bangalore, accomplished entrepreneur and renowned toastmaster, Claudius Pereira took oath as the new president of KE Bangalore in an exhilarating programme at The Grand Magrath on June 16 in the presence of over 150 members.
The theme of the evening was carefully planned with great stories of inspiration, fortitude and triumph within KE.
The event was flagged off with the outgoing president, Clarence Pereira's farewell address. In his speech, Clarence highlighted various quotes to inspire the gathering. While reminiscing the legacy that he was entrusted with to take the mission of KE forward during this three-year tenure on the board, he was forthcoming in his support of the incoming president as he bade an emotional farewell to the members.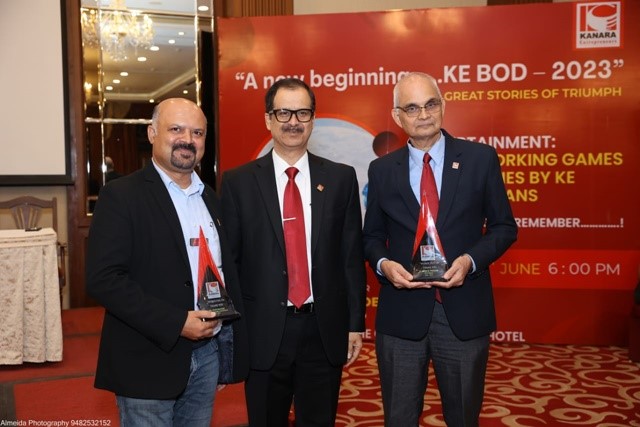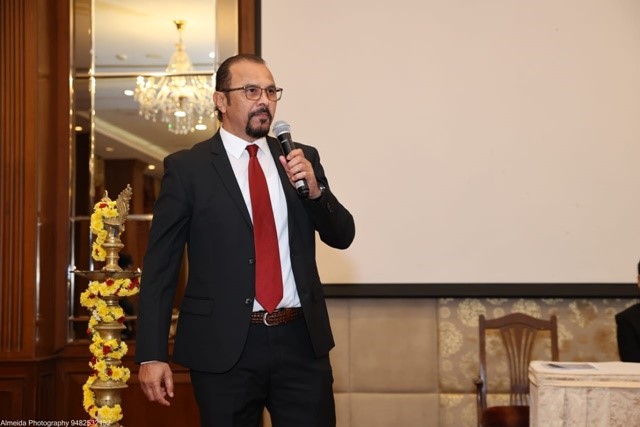 Fourteen new members from varied disciplines were inducted by the director of membership, James Coelho. Ivan Fernandes, chairman, KE Global, thanked the board members who had completed their terms – Clarence Pereira, Anil Monteiro (director marketing) and Ashly D'Souza (director finance) prior to discharging them of their responsibilities.
Ivan then presided over the formal installation of three new directors, incoming president Claudius Pereira, director of marketing Naveen D'Souza and director of finance Peter Anil Rego.
In keeping with the theme, Claudius delivered an enthralling acceptance speech sprinkled with two powerful stories highlighting the supportive spirit of the KE community members as well as the power of entrepreneurial endeavour and resilience in the face of adversity. His well-articulated words, humour and anecdotes of depth, left a clear message to the members that he is aspires to inspire and take everyone along with him during the journey towards success.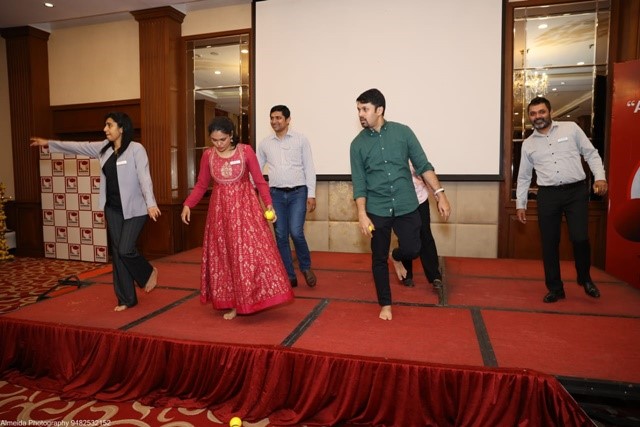 Ivan Fernandes closed the formal conversations of the evening with a series of inspiring and humorous highlights of his professional journey that truly helped to reassure budding entrepreneurs. His words resounded encouragement to the members and a call to support the next generation of entrepreneurs with the platform and tools necessary to be successful in their enterprise and evolve from the challenges of the previous generation of business owners from the community.
The members were engaged with networking activity by Clout Chasers, a dynamic group of young content creators and social engagement professionals who captured video footage and media content throughout the evening taking snippets and quotes from members.
Alan Aranha delivered an inclusive and crisp vote of thanks. The brilliant emcee, Carol Pereira, moderated the event with her vibrant and bustling personality and wit with aplomb.