Founders' Fiesta with Roshan D'Silva (Founder and CEO of Tripvillas)
The second edition of Founders Fiesta kicked off on the 6th of September with a relaxed networking session, setting the stage for an evening of insightful discussions. The event's focal point, however, was the formal introduction of the esteemed speaker, (Roshan D'silva Founder and CEO of Tripvillas), orchestrated by Anoop Sequeira (Director Mentoring at Kanara Entrepreneurs). This introduction provided a glimpse into Roshan's illustrious career, punctuated by a query on how he adeptly balances mentorship with his existing commitments.
Roshan's Journey and Mentorship
Roshan revealed the crucial mentorship he had received during his early stages that catalysed his entrepreneurial journey. He emphasized the significance of reciprocating this support—a theme that would reverberate throughout the evening.
Historical Perspectives and Decision-Making
The audience was then treated to a panoramic view of global events spanning from 1963 to the present day, contextualizing the backdrop against which Roshan's decisions took shape. This transitioned into a comprehensive exposition of his various ventures. Roshan meticulously compared and contrasted these enterprises, explaining how he harnessed insights from earlier endeavours to fortify subsequent ones.
Essential Business Characteristics
An essential aspect of the discussion centred on the key attributes that underpin a successful business. Roshan expounded on concepts like arbitrage, positive working capital, and the value of a robust network, among others. These insights provided a tangible framework for aspiring entrepreneurs to navigate the complex terrain of business.
Scaling and Sustainability
The audience was further enlightened on the critical factors in scaling a business. Roshan underscored the importance of customers, technological prowess, and organizational resilience. He articulated the need to fortify businesses for long-term sustainability, emphasizing the imperative of 'bullet-proofing' strategies.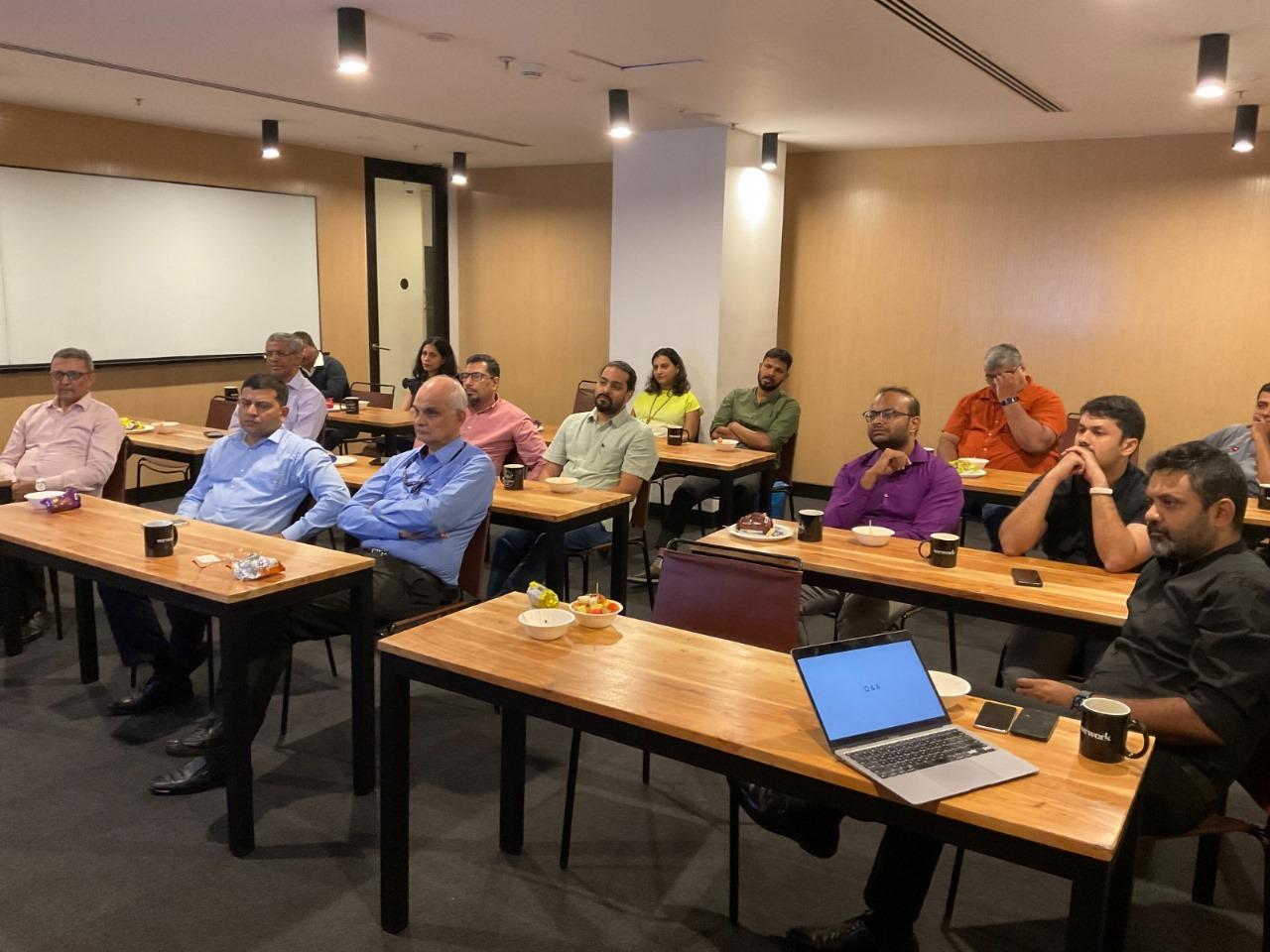 Navigating Pitfalls
The formal presentation culminated in a reflective overview of fatal missteps that entrepreneurs must vigilantly avoid. Roshan's candid insights served as a compass, guiding the audience away from potential pitfalls in their entrepreneurial endeavours.
The event seamlessly transitioned into an engaging Q&A session, facilitated by Anoop and driven by a curious audience. Roshan delved further into the rationale behind critical decisions, providing a more nuanced understanding of his strategic approach. This enriching dialogue continued through the dinner, cementing the evening as a remarkable opportunity for knowledge exchange and networking.
The Founders' Fiesta session featuring Roshan D'silva was a masterclass in entrepreneurship, offering a comprehensive roadmap for both budding and seasoned entrepreneurs. Roshan's blend of historical context, personal anecdotes, and strategic insights provided invaluable takeaways for navigating the dynamic world of business. As attendees departed, they carried with them not only newfound knowledge but also a renewed sense of purpose in their entrepreneurial pursuits.