Inspiring event 'Robotics, AI & Its Potential in UAE' from KEL held
Kanara Entrepreneurs Ltd (KEL) Dubai hosted a highly successful members' event on Saturday, October 7, at the India Club. The event was part of their ongoing efforts to support and nurture their members in their professional and entrepreneurial endeavours.
The KEL is a non-profit mutual benefit corporation founded by individuals from the Kanara region. It aims to encourage, support, guide, and nurture entrepreneurship within the Dubai community for over 19 years.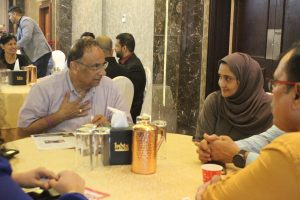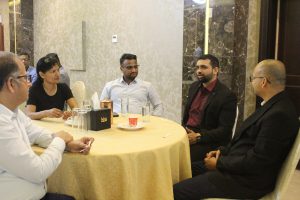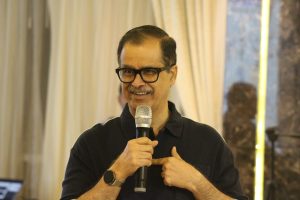 The highlight of the evening was 'Robotics, AI & its Potential in UAE,' during which the speaker Tipusultan Guntagali shared his experience of how AI has evolved across multiple industries during the last decade. Through various videos he showcased how robotics and AI helped organize a very successful Expo 2020 in Dubai and handle several social interactions with the visitors as well conduct a very effective surveilance of the entire Expo site. He covered the impact of AI in several sectors with some mind blogging videos keeping the audience glued to his presentation. He has worked with some of the leading-edge innovations throughout his career, notably on digital and mobility solutions, some of which have been nominated for awards at various international forums. He joined Emirates Airlines in 2013, where he is currently heading the robotics and future technologies division in the innovation space at Emirates Airlines.
From 2018-2022, he was specially seconded to Expo 2020 as the director of innovation and was responsible for all Digital Activation Projects at Expo. Special projects of note include working on the largest robotics project in the Middle East, deploying 152 robots of various kinds at Expo 2020, AI systems, and Visitor experience (VR) solutions. He was involved in the creation of the famous yellow mascot robot 'Opti', and was fondly called 'Abu Opti.' This implementation won him the award for the best use of robots and AI in the social space at the 'World AI Summit 2023'.
The event began with an introduction to KEL's objectives and guiding principles to a packed audience. The KEL president, Dorothy Fernandes, warmly welcomed the audience and stressed why this event was important not only in personal but also in professional life. A business pitch by one of the KEL members, Ronald Olivera, showcased the impact of virtual reality in training and showcased how it is becoming the future for most types of learning, with a live virtual reality demo during the networking period using the VR headsets. Chairman Ivan Fernandes, introduced a new annual incubation programme for the KE members in helping them with mentoring and advisory services, as well as funding based on eligibility criteria. Ivan Fernandes honoured Tipusultan Guntagali with a memento on behalf of the KEL, recognizing his contributions. Charles D'Souza, director of events, delivered the vote of thanks.
The entire programme was skilfully hosted by Clevan Mendonca, a valued senior member of the KEL.