KE Founder's Fiesta with Errol Fernandes
Kanara Entrepreneur kick started its Founder's Fiesta series with one of its most successful Entrepreneur and our Lead member – Mr. Errol Fernandes, the MD of Ferns Estates and Developers Ltd.
The session was captivating and engaging for the attendees as Mr. Errol Fernandes shared his entrepreneurial journey in vivid detail. From his early days as an employee selling computers to starting his own venture leading to his eventual success as one of the Top Real Estate entrepreneurs in India, Errol's talk was a masterclass in entrepreneurship.
He spoke about the importance of having a clear vision, being passionate about your business, and never giving up on your dreams. He also shared the lessons he learned along the way, such as the importance of collaboration with like minded people to scale and reach a higher orbit.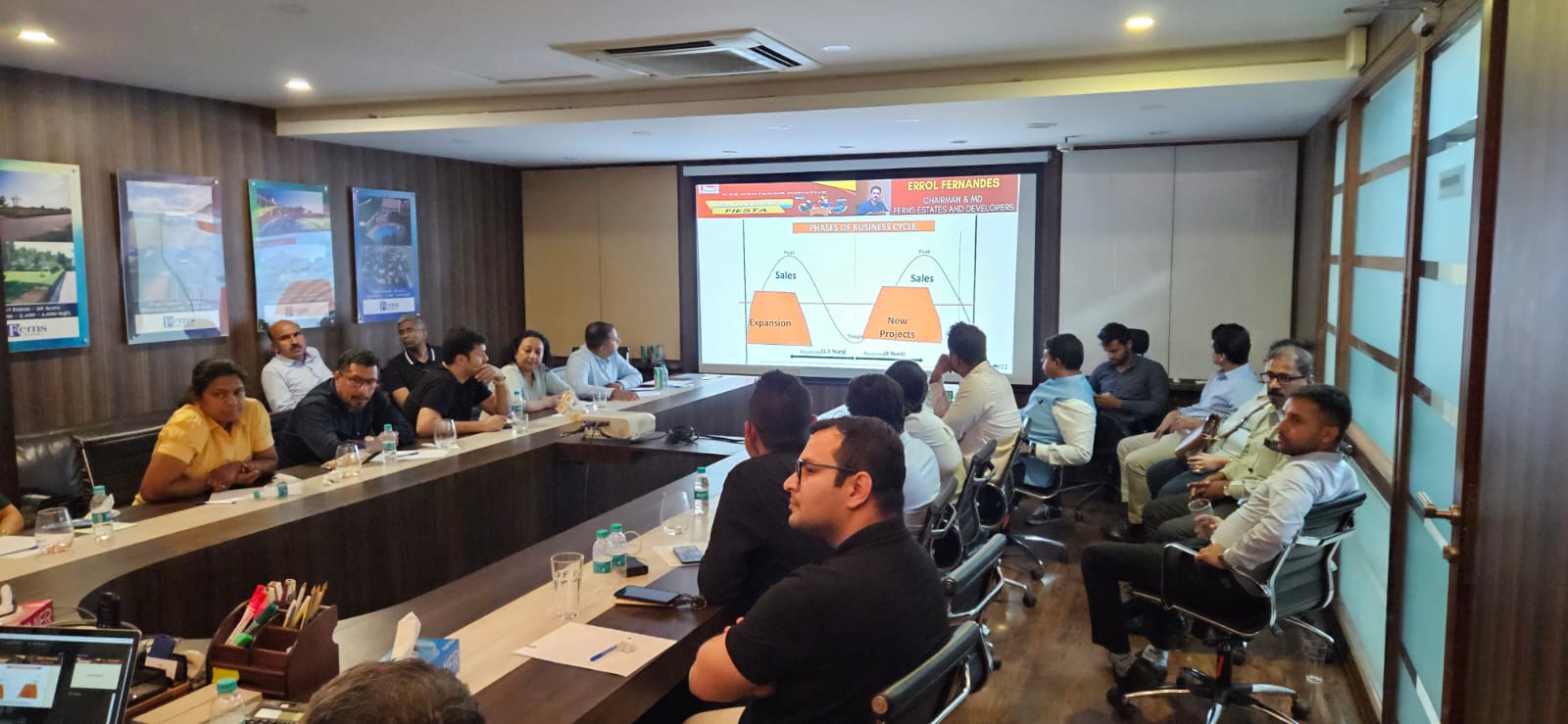 Throughout his talk, Errol's passion for entrepreneurship was evident and his enthusiasm was contagious. The session left the attendees inspired and motivated to pursue their own entrepreneurial dreams with more vigour and vitality..
Here are some of the key takeaways from Errol's talk:
Focus is the key to success to achieving one's dream.
Maintain a Healthy Balance of Seriousness and Fun in one's life.
Use collaboration for compounding growth.
Challenges present the best opportunities.
Health is Wealth : Eat Healthy, Live Healthy and Work Healthy.
Plan your 24 hours – to gain maximum out of it.
Be the Best you can.
Errol summarised his approach to achieving things with the below formula :

Errol's talk was a valuable resource for aspiring entrepreneurs. It was an inspiring and motivating reminder that anything is possible if you set your mind to it. The attendees were left inspired to go back to their businesses and implement the learnings they had gained to take their businesses to the next level.