KE Members Meet- October 2022
By Luvena Rangel (The Curvy Yogi)
Kanara Entrepreneurs (KE) had a spectacular turnout for their member meet at The Grand Magrath, Bangalore, on Friday, 21st October 2022. Despite the inclement weather, members, member spouses and some guests, arrived with right anticipation. Notably, three virtual members from Mumbai had specially flown in to attend the meeting.
Luvena Rangel (The Curvy Yogi) kickstarted the gathering with a short, energizing chair and laughter yoga session. While the back & neck stretches eased out the exhaustion after a busy week, the giggles and deep belly laughter that followed ensured everyone had their hearts racing a bit faster and also ensured alertness for the rest of the evening.
The meeting commenced with the KE prayer led by KE Member Dr. Antony Pais. KE President, Clarence Pereira next addressed the audience by drawing an interesting parallel between recent world events to his central message – It is never too late to take a new post. He also shared an update on the members' Turkey trip that was followed by a montage, giving the members a glimpse of the visit.
Vilina Sequeira (Docens Training & HR Consulting Pvt Ltd) shared an update on the KE GenNow activities. She announced the exciting initiative of KE GenNow to launch a new group for the better collaboration for Musicians of KE that will be led by KE Member Anston Rego (Brilliant Printers).
Leena Lobo (Angelina Consultancy Services) shared key steps that KE Women Entrepreneurs have worked on to help the group craft specific events and programs to our women members aligned with the KE vision and mission. Highlighting the group's chosen theme on 'Collaboration', she noted the many initiatives that women members had already taken and announced the upcoming collaborative offering for women entrepreneurs and professionals, 'The Success Recipe' a workshop curated and facilitated by KE Members Leena Lobo, Luvena Rangel & Rachana Rego.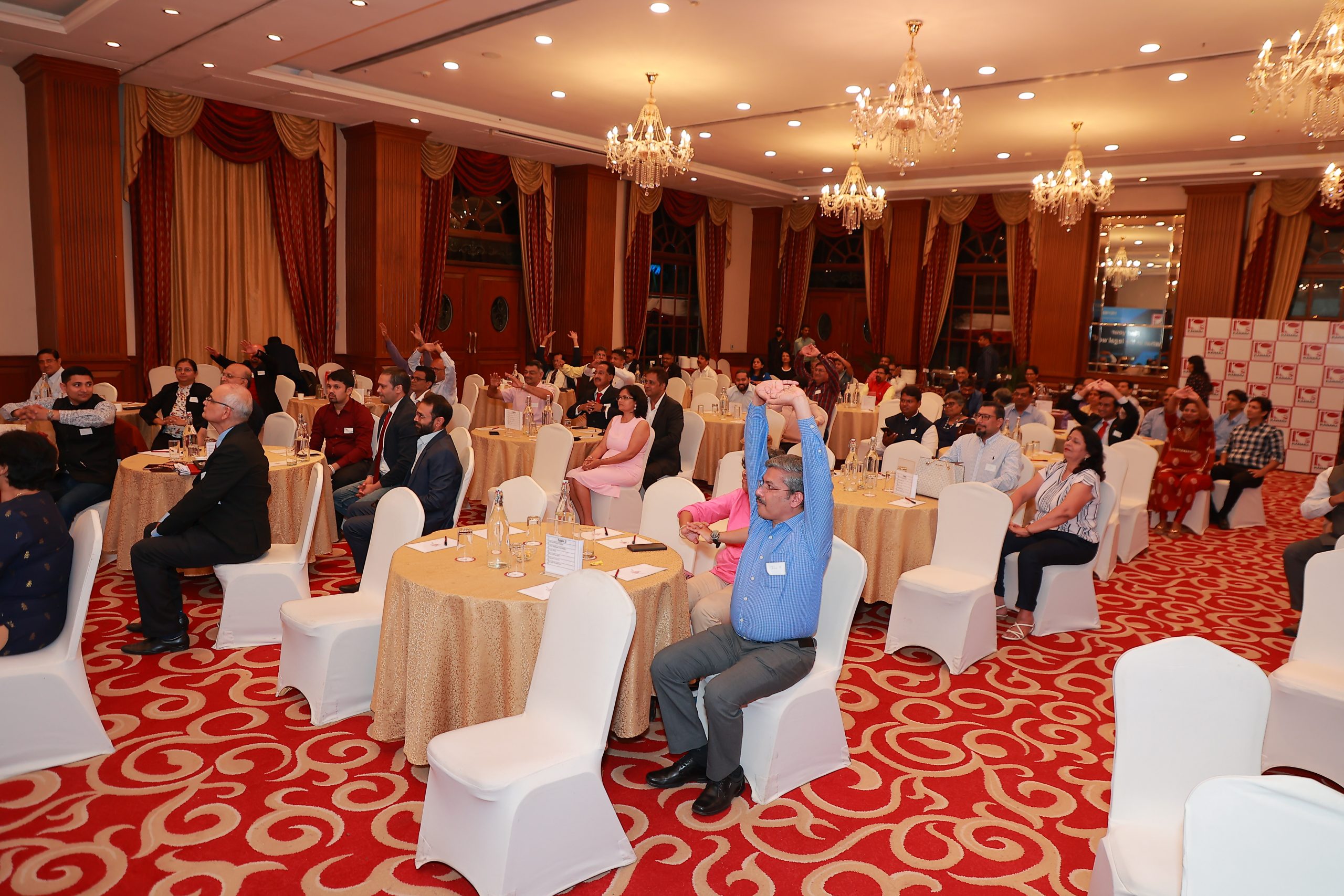 After a short table networking activity for members to get to know each other better, KE Director Marketing, Anil Monteiro presented the reach and extent of KE through digital networking via LinkedIn and urged members to take 30 seconds to Like and Share and a further 30 seconds to comment on the post. He also shared an update on the Industry visits that have restarted post pandemic. Anil further highlighted the integral work of KE Director Events, Sunil D'Sa and team and spotlighted the achievements of various KE Members in their respective industries over the past two months.
KE Member Janice Pearl D'Souza held the flow of the October Meet with professional finesse and well placed humour as she seamlessly compered the evening. The event ended with well engaged open networking among members over a sumptuous dinner.