Clarence Pereira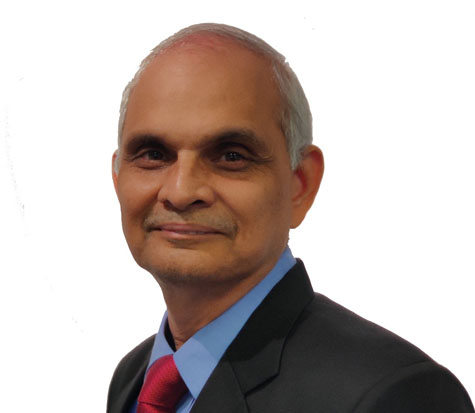 Mr. Clarence Pereira is a Director and Co-Founder at the Deccan Group of Companies involved in Diverse Manufacturing Businesses. The Group are,
Manufactures of Steel and uPVC Doors and Windows under the Brand WOODMATE;
Exporters of Leather Apparel for fashion houses in Italy, Spain, Germany, USA, etc.;
Builders and Developers of Residential Property; and
Leasing of Warehouses, Manufacturing Office and Residential Spaces;
Mr. Clarence Pereira studied at St. Aloysius College, Mangalore, from the 2nd standard up to B.Sc and graduated in 1978. He did a Diploma on Management of Small Scale Industries from St. Joseph College of Management, Bangalore in 1979.
He started his career working in El-Tra Equipment Company from July 1978 onwards up till October 1981.
There on, he along with his Uncle (The Partner of this firm at that time) took over a Partnership Firm in February 1982 and from there established the different Deccan Group Companies.
The Group currently employs 450 Employees across 2 Manufacturing Units.
With almost 40 years of experience in running a Business, Clarence has gone through all issues that an Entrepreneur can go through right from Finance, Sales, Human Resources & dealing with the various Government Agencies. He also a Guest Lecturer at Christ University though Kanara Entrepreneurs Mentoring Programme.
He is married to Sara and has 3 sons.
 Nishan Pereira (31) has a B.Tech in Industrial Engineering from NIT Jalandhar and a Master of Science Degree in Systems Engineering, Policy Analysis and Management from the Technische Universit Delft (TU Delft) in The Netherlands.  He joined the Family Business 5 years ago as a Business Development Executive and is a KE GenNow Member
Rahil (28) has a BA, LLB(Hrs) Degree from The National Law University, Raipur and works at Tri Legal, Bangalore dealing in Corporate Law.
Zubin (25) has a (BA, LLB(Hrs)) from The National Law University, Jodhpur and currently works as an Associate at Krida Legal that handles Sports and Gaming Law related cases.