Informative workshop held by KE Dubai on 'UAE Corporate Tax'
Kanara Entrepreneurs Ltd (KEL) Dubai hosted a highly successful and well-attended workshop for its members and guests on November 4, at Al Barsha, Dubai. The event was a testament to KEL's commitment to supporting, nurturing, and keeping its members informed in their professional and entrepreneurial endeavors.
The KEL is a non-profit mutual benefit corporation established by individuals from the Kanara region. With a commitment spanning over 19 years, it is dedicated to fostering, supporting, guiding, and nurturing entrepreneurship within the Dubai community.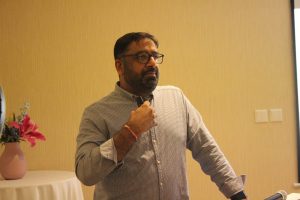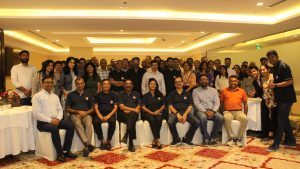 The highlight of the evening was an engaging session on 'UAE Corporate Tax' that is applicable to all corporates in UAE from Jan 2024, led by our keynote expert, Pankaj S Jain—an esteemed tax advisor and in-house tax leader. Jain delved into various facets, shedding light on the benefits and processes of small business relief, challenges associated with owners' salaries, compliance points for free zone tax incentives, and tax accounting issues. Additionally, he provided a comprehensive update on free zone tax exemptions.
With over two decades of extensive experience in India, Europe, and UAE, Pankaj specializes in the entire gamut of taxation, i.e., VAT, corporate tax, transfer pricing, tax controversy management and resolution. As a trusted tax advisor, Pankaj has advised and assisted leading multi-nationals and UAE companies on taxation, compliance, business model structuring, and tax implementation. Pankaj also has rich experience in tax litigation and has successfully represented clients' interests before various judicial fora. Pankaj leads the team of AskPankaj Tax Advisors, a company based in Dubai, UAE. AskPankaj is advising UAE companies on tax implementation, business structuring, and compliances. Previously, Pankaj worked as national head of taxation at Coca-Cola India and Tax Head for Kohler India. Pankaj is a Chartered Accountant (CA) with an All-India 29th merit position and a chartered tax adviser (CTA) in the United Kingdom. He also holds bachelor's degrees in commerce and in law, and a master's degree in commerce from the University of Delhi, India.
The event commenced with an introduction to KEL's objectives and guiding principles presented to a captivated audience. Dorothy Fernandes, the president of KEL, extended a warm welcome to the attendees and urged members to grasp the intricacies of corporate tax for its practical application in their daily professional lives. Chairman Ivan Fernandes provided an update on the incubation programme for KE members, highlighting its significance. Furthermore, three new members were formally inducted into KEL Dubai. James Mendonca, the director of membership, administered the oath of office and bestowed membership certificates upon the newly inducted members. Anil D'Souza took the opportunity to introduce his book titled 'The Gods Must Be Smiling' during the event. Ivan Fernandes expressed appreciation to Pankaj, acknowledging his valuable contribution to the workshop, by presenting him with a token of gratitude on behalf of KEL. Aloysius Fernandes, the lead member of KE Dubai, delivered the vote of thanks, expressing gratitude to all participants for their active involvement.
The entire programme was seamlessly hosted by Ryan D'Sa, a valued member of KEL, adding to the overall success of the event.