Kanara Entrepreneurs reaches out to global community via webinar during lockdown
While lockdown has impacted lives in many ways, one of its positive impacts is in the area of technology adoption. Zoom calls are now common across family circles. Some families and friends are beating the lockdown blues with Ludo King and other online mobile games.
Considering the additional time, suddenly available at the disposal of its members, during the lockdown, Kanara Entrepreneurs (KE), a nonprofit organization having its chapters in Dubai and Bengaluru, came up with a brilliant idea of educating its members with online Webinars on different business, professional and social topics. Additionally there were chapters held specifically about the impact on business post Covid, stress management and getting back into business after the economic impact of the lockdown.
After the initial success and great feedback from members, KE global board went one step ahead and opened these sessions to entire community. Many community members from Mangaluru, Bengaluru, Mumbai and other parts of India as well as NRIs living across the Middle-East, Europe, Australia, Singapore and US also started logging in and getting hooked on the KE webinars during this global lockdown.
The webinar topics have been relevant and timely and during these 7 weeks of lockdown, KE conducted 10 webinars successfully, reaching out more than 5000 people across the globe and had 3230 registrations for these webinars. All this was done on an honorary basis thereby displaying the spirit of social responsibility by KE.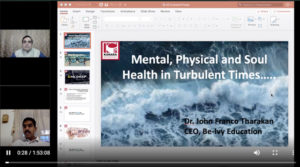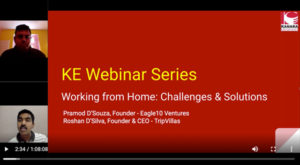 List of webinars:
1. Working From Home: Challenges & Solutions
2. Effectiveness of Digital Marketing of Startups and SMEs
3. Where should I put my money, Now?
4. Real Estate & Hospitality sector prospects post lockdown
5. Covid-19 & Beyond – The HR Perspective
6. Lockdown impact on Industries and Businesses – A Panel Discussion
7. Sensex – What next (Navigating stock markets….)
8. How to Communicate Confidently in Times of Crisis
9. Mental balance and health during turbulent times
10. Christian Succession Rules and the Importance of Wills
KE got an excellent support from all Christian organizations in promoting these webinars including FKCA Global and its member associations, Dimensions Mumbai and Rachana in Mangaluru.
Archbishop of Bangalore Dr Peter Machado hailed the initiative taken by KE and sent a video message with his blessings to KE and all the attendees. He also leveraged this platform and requested attendees to contribute towards archdiocese initiatives reaching out to the poor and the daily laborers impacted by the lockdown.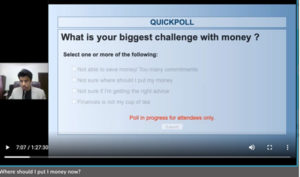 Given the partial relaxations in lockdown, KE has reduced the frequency of webinars to once a week, Saturdays 6pm to 7:30pm IST. Ivan Fernandes, KE Global Chairman, who started this non-profit organization 16 years ago in Dubai, feels this is a platform for entrepreneurs and professionals to network and benefit from each other's knowledge, connections and referrals. KE has around 255 members in its Bengaluru chapter and close to 100 members in Dubai chapter. It has concrete plans to start a new chapter in New York / New Jersey / Philadelphia and other parts of the globe.
These webinars are arranged and profoundly moderated by Pramod D'Souza, associate director KE Bengaluru. KE has been continuously striving to reach out, support, guide and encourage the community members who are yearning to carve out a niche for themselves in various business enterprises.